Diversification of China & International and Intellectual property environment let more and more corporation facing a lot of problem with IP management. How can we use a macro perspective and a strategic plane to manage IP? What is the New technology? Where is the better solution? These questions become the central new subjects people pay close attention to.
Based on the internationalization environment and the above questions, the new sessions of CIPIS summits have formally started.
The China intellectual property & Innovation summit 2021(CIPIS2021) will be held in April and October of 2021, organized by Conways Asia, supported by governments, associations and media supporters.
The detailed time is as followed:
SUMMIT ONE: Apr.8th -9th, 2021 | Shanghai, China
(Morning of Apr.9th, two parallel sessions held focus on Pharma & ICT separately)
SUMMIT TWO: Oct.28th-29th, 2021 | Shenzhen, China
CIPIS is one of the most influential IP industrial gala with a global perspective, in-depth discussion of the domestic and international IP Trend and issues. Hundreds of decision makers from global & local companies are invited to attend.
Grand get-together of CIPIS in 2021 leads more possibilities of IP Innovation.
Hot Topics
• Interpretation in Policy Analysis - Main Points of the 4th Amendment of Chinese Patent Law
• Multidimensional Discussions on IP Innovation
• The Newest Development & Countermeasures of IP Conflicts under the Global COVID-19 Situation
• IP Strategy & Layout - Past, Present and Future
• Safeguarding Trade Secrets in China's Changing IP Landscape
• The Unified Patent Court - On the Move Again?
• Trademark: Stay in the Know
• IP Accelerate the Marketization Process
• Global IP Litigation: How and Where to Win
• How Should Foreign Companies Defend Their IP in China
• Overviews: Growth & Challenges of E- Commerce & IP Protection
• Three Takeaways of China's Biggest Internet Patent Battle
Pharma Industry Parallel Sub-Forum
• New Opportunity? Or New Challenges?
• Guide for the Fourth Amendment to the Patent Law in China for the Pharmaceutical Industry
• Does It Still Take Two to Tango? A Modern Interpretation of the BPCIA's Patent Dance
• IP Challenges and Strategy for pharma companies 'Going Out'
• To Discuss Market Predictability and Certainty under the Pharmaceutical Patent Linkage System in China
• Intellectual Property Protection - A Big Deal in the Biopharma Industry
ICT Industry Parallel Sub-Forum
• Latest IP Developments & Innovation in ICT Industry in a VUCA World
• Demystifying the ITC Section 337 Investigations Amid the COVID-19 Pandemic: Hot Buttons
• Standard Essential Patent in ICT Standards: Dilemma, How to Solve, and Examples
• IP + AI
• Technology Driving Automotive Industry, The Next Frontier in Connected Cars IP Fight?
…
Previous Speakers Review
SIOP - Head of Patent Management Department
Shanghai Intellectual Property Court – Director
Tsinghua Tongfang - General Manager of the Legal Department
Alibaba - Intellectual Property Director
ZTE Corporation - Chief Intellectual Property Officer
Huawei - Director of Intellectual Property
Samsung - Global Vice President
LG - Global Vice President
TSMC - Chief Intellectual Property Consultant
Unilever China – Head of Patent
Akzo Nobel - director of intellectual property
Midea Group - director of Intellectual Property Center
IBM - Director of Intellectual Property
Dolby Laboratories - Senior Licensing Director
China Aerospace Science and industry corporation - Director of Intellectual Property
Geely - Vice President, Head of Intellectual Property
Lenovo - Director of Intellectual Property
Sanpower Group - Legal Director
Suning.com - IP Director
Foton Motor - Legal Director
…
Participating Enterprises, Government & Associations
Huawei, Sogou, JD, Hisense, Tencent, Goer Acoustic, LeTV, Yili, Baiyunshan Pharmaceutical, Alibaba, Samsung Display, Matsushita Singapore R & D Center, Matsushita Electric China, China Mobile, Midea Group, Huawei, COFCO Group, Philips, NXP, Geely Automobile, Zhejiang University, Tongji University, DT Mobile, Shanghai Pharmaceutical, Continental Automotive, Hikvision, Solvay, Fosun Pharma, Qihoo 360, ZTE, Yinjiang shares, TCL China Household Electrical Appliances, China Resources Microelectronics, Phoenix Contact, SIOP, CFDA, Chinese Academy of Sciences, Guangzhou Institute of Biomedicine and Health Chinese Academy of Sciences, China Technology Exchange…
All above is a brief introduction of CIPIS, more information and agenda, please contact us (Conways). A limited number of admission seats provided, block your time ASAP.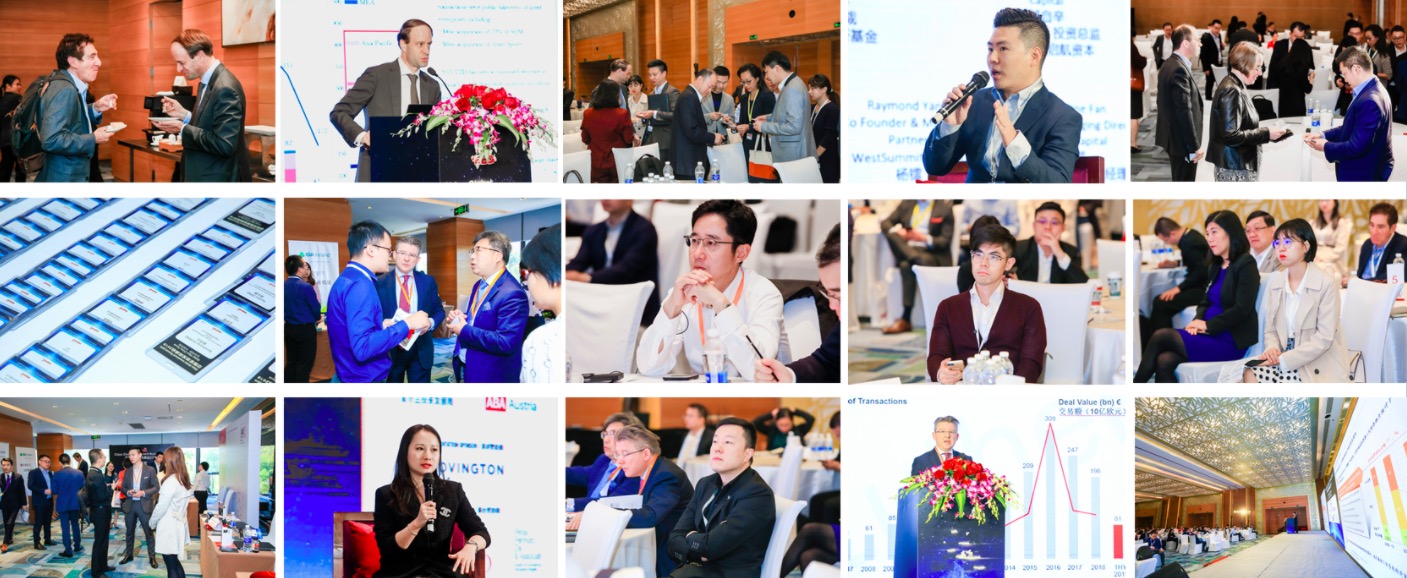 Contact:
Ms. Cheung
Tel: +86-021-6765-8679/ +86 136 5189 8193
Email: cipis@conwaysasia.com
Website:
http://www.intellectualpropertysummit.com/conwaysasia/CIPIS2021/